| | | | |
| --- | --- | --- | --- |
| Poster: | He Live's | Date: | Nov 16, 2008 10:54pm |
| Forum: | GratefulDead | Subject: | April 1982: CAPT COOK's PARADISE & the ++Cold Boys Town Band++ |
(thanks to the captain for touting this tour a couple weeks ago -- it took me a while to get through all the shows but it was a worthy endeavor.)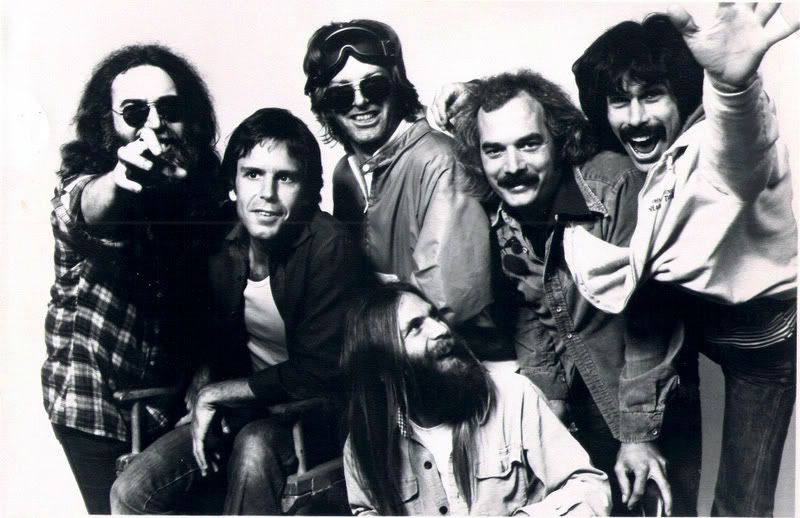 the Dead put a monumental blitz on the northeast in April of 1982, playing 13 shows in 17 days. like all dead tours it was full of ups and downs -- but the professional touring act that they were, they never got too high or too low. of course, there are some botched lyrics and uninspired ho-hum efforts. but again, as we all have come to expect, the Grateful Dead were uniquely capable of falling on their faces one minute and coming back a minute later riding a wave of unexpected Inspiration. overall, the sets have a sameness to them, lots of Lost Sailor>St, TLEO, CC Rider, Alabama and Althea -- but most of the shows have at least one sparkling jam, unexpected tunes like To Lay Me Down, Big RR Blues, It Must Have Been the Roses, Cumberland, On The Road Again, Sugaree, Supplication, Deep Elem Blues appear here and there to keep things fresh. one of only three ROW JIMMYs of 1982 is played during a so-so show on the 11th, Dire Wolf, also played only 3 times this year appears during a very nice set 1 on april 9, GDTRFB played once on the tour appears in that same show... jamming favorites Bird Song and China>Rider are in regular rotation....... they never manage to coax much magic out of The Other One, but Playin' In The Band and to some extent Saint of Circumstance, would provide the gateway to next-level, spacey improvisations.
on the last two shows of the tour, Phil takes over the space segment -- stepping to the microphone both nights, bewildering and bewondering the crowd.... sadly, Phil is otherwise rarely heard from on this tour. i have focused 100% on the AUDS here, but even the boards i have heard, he is just a ghost. jerry is often hit and miss as well.... one moment he is brimming with enthusiasm, his voice ringing like a bell, and then at other times he seems to lose interest. BUT, throughout it all the Drummers, Brent and Bobby do not falter -- in fact two of the highlights of the tour are the TWO JERRY-LES jams unleashed by the other ones.... i can't say it enough -- Brent Mydland is at the heart of this band throughout the tour.
East Coast Spring Tour 1982:
04/02/82- Cameron Indoor Stadium (Duke University) - Durham, NC
04/03/82- The Scope - Norfolk, VA
04/05/82- The Spectrum - Philadelphia, PA
04/06/82- The Spectrum - Philadelphia, PA
04/08/82- Onondaga War Memorial Auditorium - Syracuse, NY
04/09/82- War Memorial Auditorium - Rochester, NY
04/11/82- Nassau Coliseum - Uniondale, NY
04/12/82- Nassau Coliseum - Uniondale, NY
(04/13/82- NBC Studios - New York City, NY)
04/14/82- Glens Falls Civic Center - Glenns Falls, NY
04/15/82- Providence Civic Center - Providence, RI
04/17/82- Hartford Civic Center - Hartford, CT
04/18/82- Hartford Civic Center - Hartford, CT
04/19/82- Baltimore Civic Center - Baltimore, MD
4/5 The Spectrum, Philly
i skipped the first set and went straight for what looks like a really nice jam: Bertha-> Playin' In The Band-> Ship of Fools-> Drums-> The Wheel-> Playin' In The Band-> Wharf Rat-> Good Lovin', E: Don't Ease Me In (...........has anyone seen bobby?.... it is a short set, but jerry doesn't usually carry so much of the load.)
i am a sucker for the arrows of course, but there's also the Bertha opener, Playing in the second slot with a jam into Ship of Fools! 20 minutes in and Jerry still wanted his second set "warm up tune." SOF gives way to a nice jam in the Playin' vein...... this is a nice recording. i think the drums sound amazing (listen to Billy's Hi-hat on playin from about the 6:00 mark), all the instruments are in balance. phil is there. Jerry starts thinking about Ship at the 8 minute mark in playin.... it is sweet to hear them work their way into it.... and WOW, Jerry sounds like he is in great voice, such a sweet tone and lucid in the delivery.
BUT it's billy and MICKEY that power this jam tonight, a contender for tour highlight... they would sound really together and spot on the whole tour -- while the frontmen went through the ups and downs, the guys doing the work in back didn't miss a beat.....
after the frenetic jam out of SOF and before the very short, mellow drums/space, we get BRENT JAM #1 (he would linger throughout the tour before drums, blissfully jamming away)... the move into The Wheel is really sweet, they tease it along in a very gentle way, interplay between Jerry and Brent mostly...... Jerry shines through the rest of the set, another well sung Wharf Rat -- Bobby seems to have no interest in singing anymore until Good Lovin comes around to close the set. (short but sweet, i am giving this jam a solid 4.5 stars)
4/6 The Spectrum, Night II: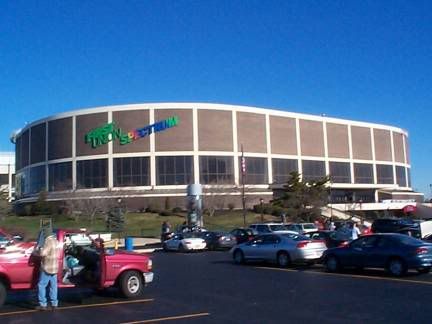 from all reports there was a big snow storm this night. the boys oblige in kind with a solid Cold Rain opener. bobby sings his heart out on Promised Land indicating he is back in Full Effect after really taking it easy the night before. the set starts to cook during Candyman, and Bobby follows up with a swell CC Rider. not jam packed, but this set is a delight of good ol grateful dead Songs. BE WOMEN is taken at break-neck tempo. Jerry is ON. ....i'll say it again, anytime BIG RR BLUES shows up, pay attention. it usually points to a good show -- this proves a great one. bobby gets right intense on LLR... Jerry follows with Jack-a-roe (?) they both sound great, but they are in different moods aren't they..... All Over Now and Might as Well round out this ROCKIN GOOD TIME set in fine fashion. this tour would feature some really nice first sets, and this was perhaps their best first set effort.
after the quick hits and 1-2 punches of Set I, Jerry comes out with Shakedown, announcing it is time to get down to business... i prefer the other AUD for this
SHAKEDOWN STREET
the rest of Set II comes through fine on the newer C.M. transfer: Shakedown Street-> Lost Sailor-> Saint Of Circumstance-> Terrapin Station-> Drums-> Truckin'-> The Other One-> Morning Dew-> Sugar Magnolia, E: It's All Over Now Baby Blue
there is some really great interplay between Jerry and Brent on Shakedown, as at the 9:00 mark they trade licks like you would hear a jazz band do -- haven't heard them do that too often... Lost Sailor>St of Circumstance is played professionally, as it almost always was... terrpain as well is competently played.... tonight we get a very long drums-space segment, about 20 minutes in total. bobby brings Truckin in with the whistle.... as they enter the jam segment, jerry sounds poised to rage, but they move into the Other One too soon, and then again, too soon, Bobby sings the lyric, and after just a couple minutes, the other one is over and Jerry drops into Morning Dew -- a relatively average version is played (hate to say it). sugar mag and baby blue are satisfying ways to end this excellent show. i would give the fist set, 4.5 stars and set 2 3.5 -- so i give the whole show a solid 4 stars.
4/9, Rochester NY
i am skipping ahead to rochester in hopes that the boys will deliver a real OTHER ONE JAM this night....
Alabama Getaway-> Greatest Story Ever Told, Dire Wolf-> CC Rider, Bird Song, It's All Over Now, Loser, Minglewood Blues, China Cat Sunflower-> I Know You Rider Women Are Smarter, To Lay Me Down, Lost Sailor-> Saint Of Circumstance-> Drums-> The Other One-> Stella Blue-> Goin' Down The Road Feelin' Bad-> Satisfaction, E: Brokedown Palace
they get off to a solid start with Alabama>GSET.... but what about that
BIRD SONG
sitting there so innocently in the middle of the set? jerry and bob get a very nice mix going as they head off into the jam.... it is something the dead lost completely in subsequent years.... they are playing in this big hall with a huge soundsystem and the guitarists employ only the most minimal amount of signal processing. both of them are essentially just playing their guitars CLEAN. this is the sound i like most in a BIrd Song, either acoustic or like this -- not with a bunch of MIDI processing -- this degree of clarity allows for the conversation to develop without any yelling or obfuscation -- the climax comes at 6:00 as all sides have been heard from, no ruffled feathers -- they just flit from branch to branch..... alight on their special metaphor. they are really warmed up now and the rest of set plays out beautifully. they are really telling us a story with each move, all their choices forming perfect counterpoint and compliment...
a triumphant Loser, a hot strutting Minglewood (brent) and a bring down the house China>Rider, jerry flashing those looooonnnng lead lines that seem like they want to go on forever.... whoa, we twirl off into the intermission.
women are smarter seems like the perfect continuation of the first set -- but with
TO LAY ME DOWN
, Jerry introduces that next, deeper level. and we get a very tasty, languorous version -- Brent really makes the tune, offering superb harmony backing. one of only three versions played in 1982, this proves to be the highlight of the show. jerry makes a play at the other one coming out of space.... they continue in a nice suggestive other one mode, teasing the song along, from the last two minutes of space through the first two minutes of THE OTHER ONE, as the tracks are broken up here. they quiet to a hush at around 1:30, after which bobby takes over and guides the music until PHIL comes in with the big intro at 2:00.... still, the jam never coalesces -- the verses are sung and they quickly move into stella blue, as if the past ten minutes did not occur.... AND THEN, another nice moment to go along with the To Lay Me Down, JERRY tucks the ball under his arm and makes a mad dash for the finish line with an ALWAYS WELCOME, Goin Down the Road Feelin' Bad -- the only one of the tour. one of 8 played in 1982, out of 62 shows.
4/12 Nassau Coliseum
Set 1:Iko Iko, New Minglewood Blues, Peggy-O, Mama Tried> Mexicali Blues, Bird Song, C.C. Rider, Tennessee Jed, Looks Like Rain, Deal Set 2:Man Smart-Woman Smarter, Sugaree, Estimated Prophet> Uncle John's Band>Drums>The Other One>Stella Blue>Sugar Magnolia Encore:Satisfaction
the second night at the Coliseum in uniondale, we get some nice stuff in the first set, including a tight IKO opener. and another swell Bird Song.... but move into the second set for the first big highlight of the night:
SUGAREE
. a song i could almost never tire of. once they started to really stretch it out in 1976 they always seemed to have a good time playing it -- maybe that was part of the equation. they didn't over do it so when jerry brought it out, everyone really sunk their teeth in - a second set treat for sure!

the good spirits that sugaree gets flowing carry over into Estimated. apparently trying a little re-arranging on the spot.... muffled stage chatter gives way to bobby, "if this don't work, i don't know .... it's gotta work, 1 2 3 4 5 6 7 ....".... well, it is not the most raging version ever, bobby sounds like he has a cold --- they throw in the Chorus changes at the end as a sort of CODA, where the jam would typically moves into Eyes -- i really like it.... perhaps this was a device, so they could reach a conclusion and then hit UNCLE JOHN'S (?) like sugaree, UJB was and is one of the ALWAYS welcome tunes -- they never get too deep on the jam here however, it is a quick turn into drum land.....


Show of the Tour So Far: GLENS FALLS, N.Y. April 14, 1982:

Jack Straw, They Love Each Other, Me & My Uncle-> Big River, Deep Elem Blues, Little Red Rooster, Brown Eyed Women, Lazy Lightning-> Supplication-> Bertha China Cat Sunflower-> I Know You Rider-> Playin' In The Band-> Drums-> The Wheel-> I Need A Miracle-> Black Peter-> Playin' In The Band-> Johnny B. Goode, E: U.S. Blues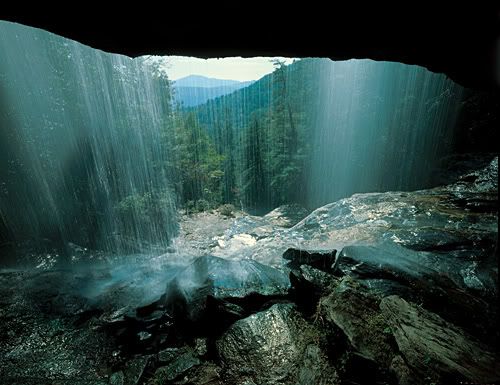 ok so.... bobby still has the cold... but maybe it is getting to that point in the disease when you have gone through the bad part and now your nose is running and you still gag up a lung every now and then but you have some ENERGY BACK -- or maybe it is just the silly fun
JACK STRAW
opener that has me thinkin BOBBY IS GINNA LIGHT IT UP TONIGHT.... i wasnt there but i gotta think he was putting in MUCHO extra HEAD NOD!!!!!! WOOOOOOO...... raging start to this show! TLEO:.... oops, JERRY's GOT IT:( how will he fair? -- sometimes it is the key, sometimes the cold.... he was sounding in VERY CLEAR voice the beginning of the tour.....NONNO he's fine. he flicks out some very funny percussive licks and lets off an EXTRA SPECIAL BLUEGRASS RUN with super sauce at about 5:30 of TLEO.... jerry stumbles at the tale end of his solo -- he would come back on the 18th and just kill it ....
LAZY LIGHTNIN'>SUPPLICATION: i am not a big fan of lazy lightnin' but i love supplication. so tune in with me at 3:20 as the DEAD lay down a signature crescendo -- it is a lazy wild ride to the top -- one of their constructed best. and then a sweet BERTHA to make you go awww.... they get a bit gassed in the middle but plow through to the end like champs --SET BREAK-- they come back with a nice uptempo CHINA CAT SUNFLOWER: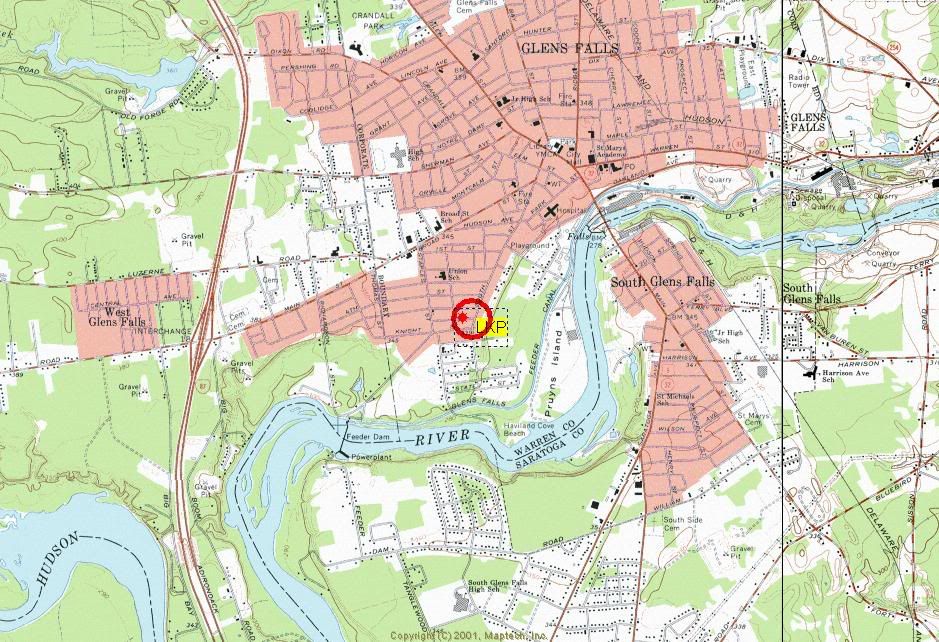 jerry sounds like he is open to finding some new territory on this rendition, which was not particularly common. even once WEIR starts his series of licks JER KEEPS ANGLING quite a bit, in a moment of quiet around 5:50 Jerry gives in and gets to work on i know you rider -- he is really playing heavy and loud and just plucking like mad, double stopping and just sounding FANTASTIC AND FLUID -- this is a wonderful all-time version -- at 7:52 he lays on one lick w/heavy twang, and then goes straight into a very dreamy riff that conjures up the OPEN (ON THE) ROAD so beautifully -- i think everyone was carried away by this point -- only JERRY GARCIA can steer this ship. you can feel him inject all sorts of emotions, and at the right times, CALM, -- THE MASTER OF HUSH.... this performance is breathtaking, the recording, PERFECT!.... rest of the show? ....... what, what happened? (ok, he has the cold, but tell me MR WEIR ain't feelin it on Playin.....apocalypse now?)..... must mention:very dreamy/jazzy brent space at 8:00 of playin.... bobby plays great through this whole jam. nuff said. (apparently not, hear how jerry really wants bobby to do OO and he opts for... miracle!)
Providence Civic Center, 4/15
Set 1: Alabama Getaway>Greatest Story Ever Told, Candyman>C.C. Rider, Ramble On Rose, Beat It On Down The Line, Peggy-O, Cassidy, Althea, Looks Like Rain, Deal Set 2: Scarlet Begonias>Fire On The Mountain, Estimated Prophet>He's Gone>Drums>Truckin'>Morning Dew, Good Lovin' Encore:
Don't Ease Me In
providence town is a party town -- and you can hear it on this AUD source, the only one that includes the first set. and that makes it the only document on the ARCHIVE. there is no SBD available. it seems we have heard this run of tunes before but.... well, that is an illusion of BEING ON TOUR with the dead. because no matter how you break it down. they were a professional touring act, (& from my perspective, far & away the most successful) and though there are similarities among different tours of the same year or even subsequent years, they all had their own flavor, and more concretely, their own PARAMETERS, songs would be cycled through and featured, the shows sprinkled with a few off-the-cuff choices......
so, this show things got going with the standard material of the tour.... four well played songs. the second
RAMBLE ON ROSE
of the tour is unleashed by JERRY at song 5. he NAILS the vocal -- and puts on some more of that special inflection on nearly every line -- it is a very PLEASING version of one of jer's best first set numbers.... the rest of the set plays out nicely. BIODTL makes a somewhat rare appearance, and cassidy too.... after being featured during the acoustic shows in 1980 really took on a new life throughout the rest of the decade -- it was almost always a treat.... they work a respectable climax here.
the scarlet fire in set 2 is fun but not a mind blower, estimated prophet as well.... on HE'S GONE they loosen up a little and get something going on the vocal outro... Jerry noodles around for a minute and then disappears, a disconcerting preview of what would happen at the next show, in hartford two nights later... in jerry's absence Bobby and Brent hold forth with a fantastic high energy jam -- phil wanders off and Brent lays down a few good bass riffs -- this is really hot stuff -- tune in around 11:00 as bob and brent take off on
Bobby & Brent JAM #1...
the rest of the show is mostly a winding down -- jer doesn't feel like soloing on truckin... so he gives us another decent Morning Dew, not expecting to hear a complaint -- but everyone knows he missed out on the good fun.
next up... HARTFORD, CT 4/17-18: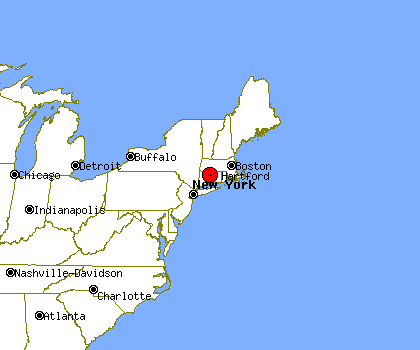 a cold going around or not, the band pulled into Hartford "Empire of Fun" CT on the 17th on a pretty good roll. the setlist looks fairly, well compact to me -- nothing to expansive -- the Spanish Jam of course looks pretty good......
Minglewood Blues-> Sugaree-> El Paso, Jack A Roe-> Little Red Rooster, Tennessee Jed, It's All Over Now, Bird Song-> Women Are Smarter Shakedown Street-> Lost Sailor-> Saint Of Circumstance-> Drums-> Spanish Jam*-> Uncle John's Band-> Not Fade Away-> Wharf Rat-> Around & Around-> One More Saturday Night, E: It's All Over Now Baby Blue
minglewood is an OK opener and they play the sugaree too early in the set to really get the best out of it.... the tempo remains very middle of the road throughout much of the set -- but i like how they start
ALL OVER NOW
,each coming in one at a time, they get an amazingly danceable vibe going.... they straighten up when bobby comes in with the vocal, but maybe they can keep it going... the energy is picking up.... BOBBY is ready to go for it, -- JERRY plays it clean and gets in some good PLUCKING and PLUNKING, phil is there somewhere.... Brent starts to take a solo but doesn't really step out, Jer comes in at 6:00 with his best Robbie Robertson overtone licks and kicks every one in the butt and keeps things moving along..... he's really having fun.
bird song is always a pleasure, they never get to really firing on all cylinders though. woman smarter was a staple of this tour, they played it pretty much every other show... this is a good version this night, bobby, brent and jerry get together well on the vocals, jerry plays in his best IKO mode -- a good way to end the merely decent first set.
they come out good and UPTEMPO for shakedown in the second, it is too bad PHIL is low in the mix, they get a great rapport going and jerry fires off one sweet line after another -- they really want us to poke around....
Another Killer Shakedown
this is one of their BEST EFFORTS on a demanding tune: they get it juuuuussst right: they cross over into the realm of the uncharted around the 10:00 mark.... at 11:00 brent is in the middle of a tasty little blues run and by 12:00 they are in completely nebulous territory, at 13:30 jerry goes back to shakedown street and they deliver the knockout punch at 14:00 singing the chorus one last time.... as shakedown resolves bobby digs into the wistful opening chords of lost sailor...... he is in good voice now, and puts across a nice reading.... "....the shoreline beckons.... there's a ghost wind blowin'.... the chains of your dreams are broken....."
they blaze through St of Circumstance hitting all the sweet spots. as the song concludes jerry is not ready to take the lead -- in fact, has he lost power? broken a string? the drummers keep the groove going and bobby and phil get into a percussive jam.... then brent gets in and phil seems to have gone astray -- BOB & BRENT reach a higher level of communication as they both come in together perfectly on a very hot PIANO LEAD SPANISH JAM or Bobby & Brent Jam #2 @ 2:35 of the segment: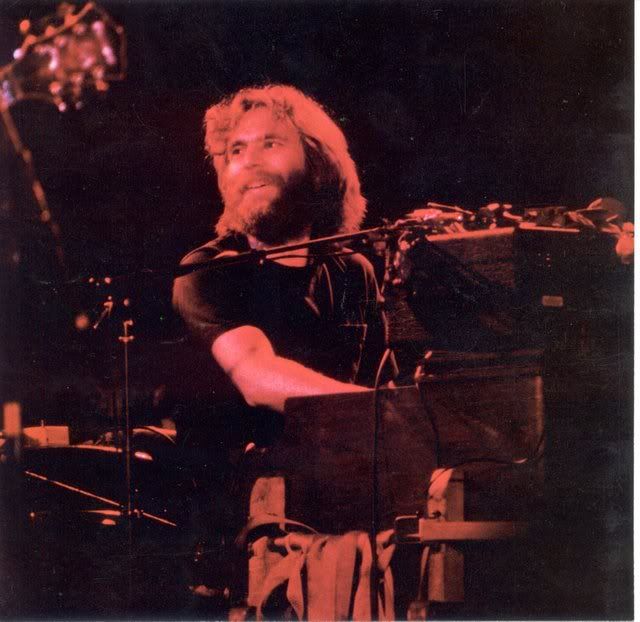 a pity jer missed the big fun -- he makes amends however and comes out of space with a well-jammed Uncle John's Band.... and delivers the goods with a solid wharf rat and nice baby blue encore... bobby rocks like mad in between.... OVERALL: a solid 4 star show -- but you can tell, they worked for it.
NITE 2: Hartford, CT 4/18/82
Bertha-> Promised Land, Friend Of The Devil-> CC Rider, Ramble On Rose, Me & My Uncle-> Mexicali Blues, Althea-> Looks Like Rain, Big Railroad Blues-> Let It Grow Cold Rain & Snow-> Samson & Delilah, Ship of Fools, Playin' In The Band-> Eyes Of The World-> Drums-> Jam*-> The Other One-> Black Peter-> Sugar Magnolia-> Playin' In The Band-> Sunshine Daydream, E: Don't Ease Me In
so after a tough night working out some kinks in front of 20,000 lunatic devotees what does our favorite family fun band do for a follow up -- welll..... get on board everyone! let's see what this mother can do!!!!! jerry doesn;t waste any time getting warmed up -- he digs in on the Bertha opener... and sounds like he is in good voice too.... as much as Uncle>Mexicali may have seemed trite at the time, or uninspiring in the set list, often Jerry got down to some of his hottest PICKIN' on those numbers -- especially
MEXICALI BLUES
-- and this is a good one. and the perfect lead-up to the conclusion of the set "Althea>LLR, Big RR Blues, Let It Grow," -- the last number giving us a nice hint of what would continue to evolve in set II. indeed, at 10:50 phil and the drummers sound ready for launch..... jerry guides them back for a bonus smooth landing.
the band come back out with an effortless sounding Cold Rain & Snow -- with Brent on the church organ for THROWBACK effect. jerry delivers the lyric in thick syrupy fashion, playing the timbre of his voice against the hall perfectly. the mix is right -- it's mostly Jerry on the chorus, bobby and brent are kept in the shadows -- their contribution is felt more than heard......
PLAYIN' IN THE BAND>EYES OF THE WORLD:
in general, PHIL IS TOO LOW in the mix throughout the tour -- the absence is felt on PLAYIN, as every one sounds spot on, including phil - it is just not the optimal mix. phil is vying with the ride cymbal for stomping ground -- no slight there -- billy played a mean cymbal.... lots of good interplay occurs here -- bobby, brent, jerry, they all sound in touch and listening -- no one really challenges for the lead -- jerry just fires off licks and takes the jam up a notch at 6:00 as he moves into "super fast strumming" mode. every one keeps up nicely..... they almost head off somewhere VERY interesting at 8:50 of playin.... but soon move into Eyes of the World.... jerry is all revved up from playin and simply dazzles on this very UP, inspired "Post 74" Eyes.... him and Brent get something nice goin from the 7 minute mark.... they are really locked in on each other....
the rest of this set is preceded heavily by it's reputation -- Phil's Earthquake Space -- and while i highly recommend it -- and the REPRISE>REPRISE conclusion -- all very fun. but the big Turkey Dinner occurred before drums.... the rest here is a very special dessert. lovely and sweet indeed.... but well.... glad we got some good grub up front.
BALTIMORE, MARYLAND -- The Raven Space Show, April 19 1982
Jack Straw, They Love Each Other, On The Road Again, Peggy-O, Cassidy, It Must Have Been The Roses-> Little Red Rooster, Cumberland Blues-> Women Are Smarter-> Might As Well Feel Like A Stranger-> Franklin's Tower-> Estimated Prophet-> Terrapin Station-> Drums-> Jam*-> The Wheel-> Truckin'-> Stella Blue-> Around & Around-> Good Lovin, E: Brokedown Palace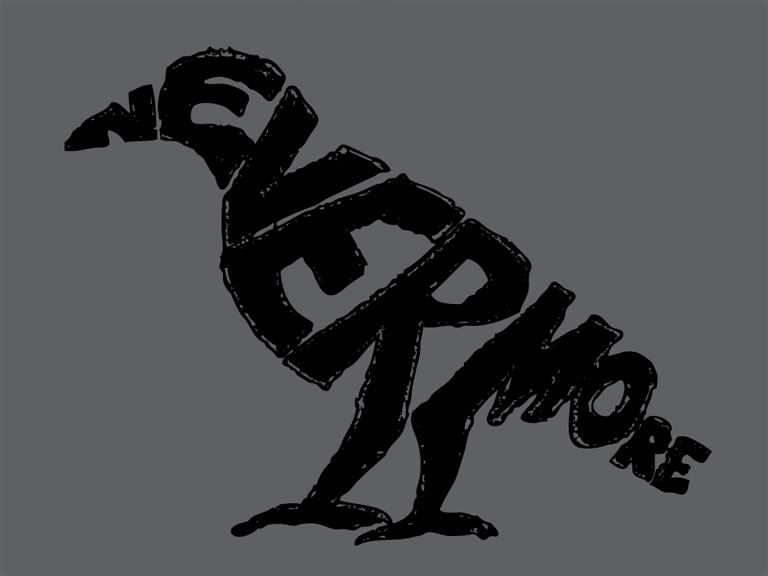 this was the last show of the Spring East Coast Tour for the Grateful Dead. they would next appear in an upside down, feel-good, raging three show run at the eucalyptus and .... ecastasy? drenched (ok.... maybe that was '84) Greek Theatre UC Berkeley.
they open with Jack Straw again and again it is another winner -- what can you say again? it is just one of their best songs. period. it gets up the brotherhood's blood..... the RECORDING is off the hook -- jerry sounds great again!! this is the
"THE" THEY LOVE EACH OTHER
of the tour....BRENT gets the first solo, he has all tour, AND FINALLY on the last night he has it down, and delivers a very clear idea -- he sounds in command of the band and they respond in kind carrying him through with a nice swell at 4:08... or is that just jerry's intro?.... of course it was his intro, who am i kidding? -- he let's go a gorgeous expose on melody and rhythm.... he opts out of the vocal and takes another turn -- this is a straight moonshot run back to the bridge, one long crescendo just for the feeling -- he bounces hot and cold vibrations off of the walls, the audience bounces along surrounded by wide-eyed goofballs coming off of a rush -- this is the GOOD MAGIC again...... they drift to the end on a cloud. i really like bobby's call for ON THE ROAD -- even if they hack it to pieces -- it all worked anyway -- Bobby puts the theatre in it...it is right. >>>>>>>>".........next time we'll figure out how to make that one longer......."
the wonderful song selections keep coming as peggy-o and cassidy give way to IT MUST HAVE BEEN THE ROSES. this song ALWAYS makes me want to listen to a show.... i love it that there is a band that would play this amazing song, occasionally, whenever it fucking felt like it and people would just fall away in rapture -- this was always the song where the core group sounded so perfectly in harmony on the vocals....JERR, BOBBY & PHIL could really make this song sound so good without any help -- IT MUST HAVE BEEN THE ROSES is BY FAR the most Under-rated, neglected of the band's songs -- it deserves its' own song.
CONTRAST: set II opens with an OK stranger.... immediately on its heels jerry launches the band into
FRANKLIN'S TOWER
-- his command of TEMPO is amazing -- the agonizingly slow roses in set one and then he is out there absolutely putting the whole band through their paces for the first .....15 full minutes of the tune before he barely plays a single lead... jerry is just playing very purposeful, relentless rhythm like a drummer -- in some respects it seems maniacal, in others, perfectly logical..... this tune is just an all-out romp. there is all kinds of nice picking that happens in the last few minutes before jerry guides everyone into ESTIMATED PROPHET: they hit the chorus after a long jam tonight, like they tried April 12.... IT WORKS PERFECTLY and they move into the best Terrapin of the tour on a big fluffy HASHISH cloud....
the rest of the set is all mandatory listening -- they were ON this night. check the
Clugston SBD
for the complete GOOD LOVIN. mostly i don't like the post PIGPEN version but bobby brings the tour to a very delightful end with his effort here -- i love every second.
---------------------------------------------------------------------------------------------------------------------------
what about
the show that started it all!
APRIL 2, 1982: CAMERON INDOOR STADIUM, DUKE UNIVERSITY OF RICH WHITE KIDS, DURHAM NC, U.S.A.
Minglewood Blues-> Sugaree, Mama Tried-> Mexicali Blues, Loser, Little Red Rooster, Candyman, Looks Like Rain-> China Cat Sunflower-> I Know You Rider Samson & Delilah, It Must Have Been The Roses, Women Are Smarter, He's Gone-> Truckin'-> Drums-> The Other One-> Black Peter-> Sugar Magnolia
no TRUE DOCUMENT OF THE CONCERT EXISTS... just a SBD copy. you can hear phil at least! or not.... was he mixed low by design? or was he playing "sparingly".... Sugaree is played exceptionally, Jer blows some words on LOSER but he gets BRENT going, they sound good together, and bobby and brent, they have some interpersonal dynamics going this tour. see: the BOBBY & BRENT JAMS.
this is a pretty good show, but most songs played here were improved upon in subsequent versions on the tour -- the interesting thing here is the fact that there is no AUD and from the beginning here in North Carolina, THE OTHER ONE proved a plagued number for this run of shows -- this night there appears to have been a very strong brent lead jam but both sbd versions have Sped up versions of "other one jam" -- i just do not believe that they played this music as documented by the mangled sbds. if someone cares to convince me that this is how it went down i would find that most satisfying.
This post was modified by He Live's on 2008-11-17 06:54:30